Customer Reviews
05 Dec 2020
Anonymous

United Kingdom
I recommend this product
Stamperia wonderland
Overall my experience with all Stamperia products is excellent. They are beautifully presented art works and were packed to perfection. Fast delivery too.
01 Apr 2020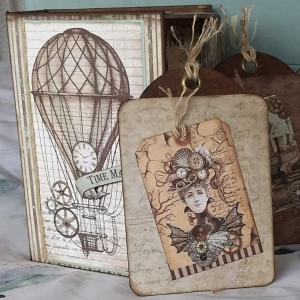 MF
Michelle F.

United Kingdom
29 Feb 2020
Anonymous

United Kingdom
I recommend this product
Stamperia paper
The pad is beautiful, so beautiful I can't bring myself to cutting into it.
I recommend this product
Very happy
I am very very happy with this product and the way it was ezecuted by your company excellent service
Amazing paper collection!
Great service and arrived in perfect condition. Quality and design of the paper was outstanding and can't wait to use it. Perfect!
Beautiful papers
I haven't used them yet, they are for memory book but papers arrived within normal delivery times for here, safely packaged no damage. They are beautiful papers as always for Stamperia. I can't wait to use the, if I can bear to cut them up :)
Wonderland 12" x 12" Paper Pad
Stamperia pads are beautiful and this one is no exception. It does make them so very hard to use though! Service and delivery from Daliart was brilliant. The parcel was received within two days of ordering, despite me opting for second class post. I will be back!
Wonderland collection
I haven't used it yet but the book is beautiful with so many gorgeous designs.
Stamperia wonderland paper pad
I have purchased this collection for another mini album project I have in mind the papers are fantastic good quality and so soft and pretty I absolutely love this paper range along with many others by stamperia as usual I have Dali and Paul to thank for supplying this collection in the UK otherwise it's out of my reach thanks guys
Sensational papers!
These papers are just gorgeous! And the company is super too.
Wonderland paper
Super paper will be back for more
Paper pads
Love that the papers was sent as a letter and not as a big package :) however the packaging could have been a little more robust as it was a little bent into one of the corners. Overall I'm pleased with my purchase and would recommend this to my friends :)
Wonderland collection
Beautiful, quality papers delivered quickly. Will definitely buy more
Enchanting!
I haven't used it yet! Love Stamperia paper pads so much that I hate to use them. But when I do they make amazing cards. The quality is so good.
Gorgeous collection.
Very special paper for a very special project and I loved the final card. Excellent service from a quality company. Thank you!
review of customer service .
very good they service is 1st class and they will help if they can I appreciate this and will shop again with them.