The paste dries flexible, keeps shape, softly light weighted and water-based. As it does not crack even applying it in thick layers, it is also suitable to create structures on non-solid surfaces - paper canvas- before painting. We can create different shapes and 3D ornaments by applying it into a silcone mould. Before painting it, let it dry completely (about 24 hours). For perfect drying, it is recommended to build a thicker layer in steps. It can also be coloured with pigments suitable for water-based systems. 

Customer Reviews
12 Jul 2021
Susan M.

United Kingdom
I recommend this product
Dali light modelling paste
This paste is great to work with and beautifully light
10 Apr 2021
Susan D.

United Kingdom
Modeling Paste
Good to work with
12 Dec 2020
Nataliya P.

United Kingdom
Pentart Modeling Paste Light
Pleasure to work with this paste. When it dry, it is really very light.
24 Sep 2020
Anonymous

United Kingdom
Worked well in silicone mold
An excellent result from putting paste into a lace silicone mold. Hopeful of very good results from further molds..
15 Sep 2020
Anonymous

United Kingdom
Great
I have used this product several times, and always have great results
22 Aug 2020
Anonymous

United Kingdom
Great stuff
This product is brilliant. I love multimedia and this product fits in perfectly. It is very easy to use and light weight enough cards. Highly recommended.
18 Jul 2020
VALERIE S.

United Kingdom
modelling paste
Fantastic, it was so easy to use and made lovely molds. I immediately ordered 2 more pots as it soon runs out. Larger pots would be better
02 Jul 2020
Anonymous

United Kingdom
Pentart light modeling paste
Very light texture dried quickly ideal for mixed media
15 Jun 2020
sheridan s.

United Kingdom
great stuff
after one mishap, (applied too thin), i got great results. will buy again. Instructions were unreadable, print size ridiculously small and not very comprehensive
14 May 2020
Anonymous

United Kingdom
Modeling Paste
Love this and so nice to use.
01 Apr 2020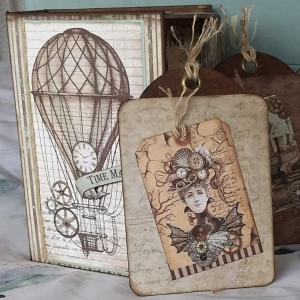 MF
Michelle F.

United Kingdom
Great Paste
I love the Products I receive. They are always without fail good quality. Good quality paste at a good price.
Love this product!
I used this in lace embossing folders, dried over night, rubbed the back with kitchen towel to remove any small thin bits that were over the holes then gently pulled it out of the folder. Absolutely amazing results!
Lightweight paste
Easy to use, as long as it is completely dry it comes out of PVA and silicone moulds easily. Makes very detailed embellishments for papercrafts without adding the weight of resin pieces.
Excellent
Awesome value for an amazing product, love it.
cant answer out of stock
alternative cream paste was good
01 May 2020
Richard P.

United Kingdom
Disappointing!
My first order and it will be my last! Poor service and indifferent response when asking about delivery! It's all too easy to blame others or use excuses when your quality of service fails to meet expectations or promises